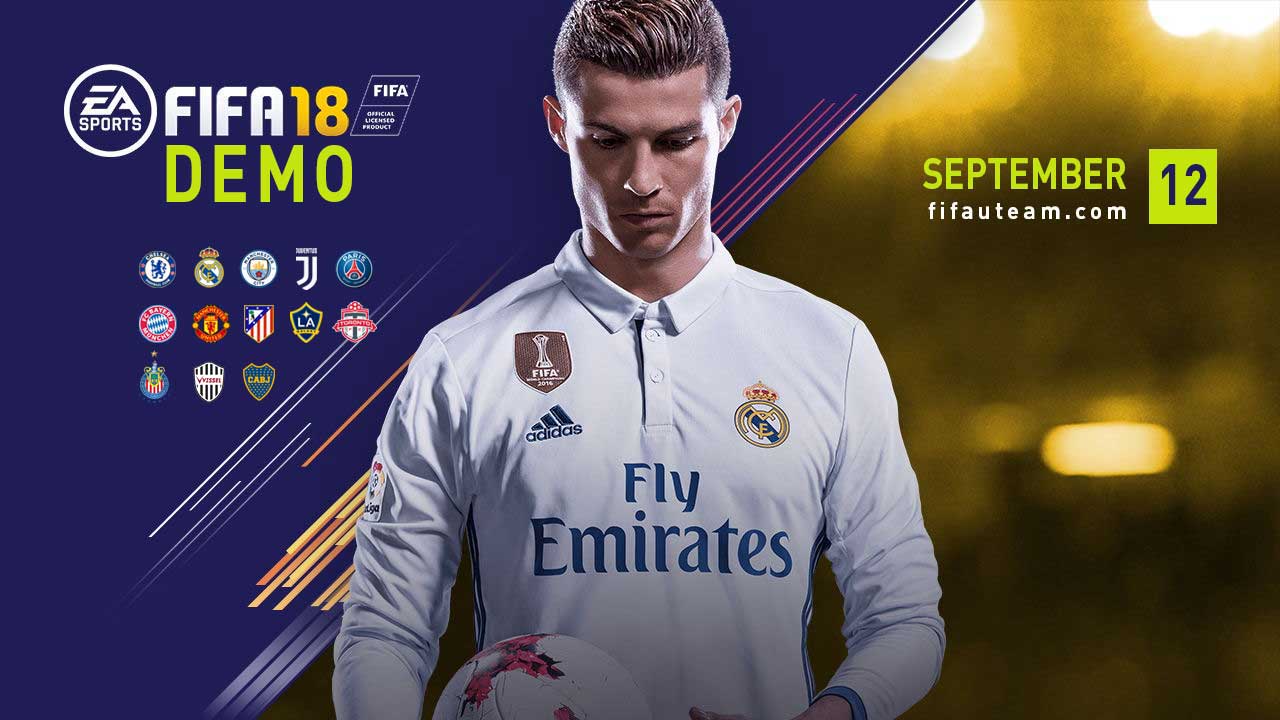 Now that FIFA 18 is officially just a couple weeks away, FIFA fans have never been more excited. If you can't wait to get your hands on the game, there's a demo version of the game being released in about a week.
Wondering about what the best platform is for FIFA 18, or how to get your hands on the upcoming demo version? Well, we've curated everything that you need to know about the all-new FIFA 18.
On what platforms is the game going to be available?
FIFA 18 is officially going to available with all its features on Xbox One X and PS4 Pro. It will still be available for Xbox One, Xbox 360, PS3, PS4, Nintendo Switch and of course, PC – but you'd only get to play a trimmed down version of the game on these consoles/devices.
Are there going to be better graphics in this edition?
Well, yes. But, FIFA 18 is still powered by pretty much the same graphics engine that supported FIFA 17. Although it has been tweaked, and EA claims to deliver better graphics, we don't think you can find any exceptional difference in terms of graphics.
However, facial animations, player movement, and the stadium's ambiance has been significantly improved in this edition.
Xbox 360 / PS3 user? Listen…
Unfortunately, FIFA 18 is not going to feature The Journey or use the Frostbite engine for your consoles, and it will run on the Ignite graphics engine. We recommend you upgrade your console to enjoy FIFA 18 at its best.
This basically means FIFA 18 is going to be pretty much the same game.
FIFA 18 on the Nintendo Switch!
FIFA has been custom built for the Nintendo Switch. Although the game doesn't come with the Frostbite engine, it does offer impressive graphics at 60 FPS. The 6-hour battery life of Nintendo Switch will keep you entertained with your favorite game on your trips.
You can also play Ultimate Team and buy packs, while you're on an active Wi-Fi connection. Unfortunately, the Nintendo Switch version of the game is not going to feature The Journey and the Career Mode is going to be very much like the previous year's one. FIFA 18 for Nintendo Switch can be bought in the Nintendo store.
Some things that you need to know
FIFA 18 is finally introducing interactive transfer negotiations in Career Mode, but the sad part is that there'd be no audible dialog. Yes, the dialog appears just as a text below the character and will not be spoken by the characters.
EA also decided to replace the Xbox-exclusive Legends for the new multi-platform icons. FIFA 18 will most likely fix the input delays that caused a massive outrage from the fans, there were also rumors that online matches were rigged to favor weaker players.
Well, we can all agree that every game has a certain degree of flaws that impact our gameplay and our gaming experience. However, we feel that this game is a significant improvement over FIFA 17 in terms of graphics and gameplay.